The College is situated on Sydney's Northern Beaches and is an energetic and vibrant workplace, with engaging learning and workspaces.

Staff are encouraged and supported to undertake opportunities for personal and professional growth, as we recognise the value of lifelong learning.
Our employees are creative, reflective and critical thinkers who are role models to those in our community. They are leaders who are committed to innovation and continuous improvement while modelling our values of Truth, Love and Community.

We employ dedicated and passionate professionals who become part of our global Augustinian community. We recognise, value and nurture the contribution of all staff at the College, as we strive to ensure the formation, wellbeing and success of our students. All of our staff are valued and appreciated for the different perspectives they bring.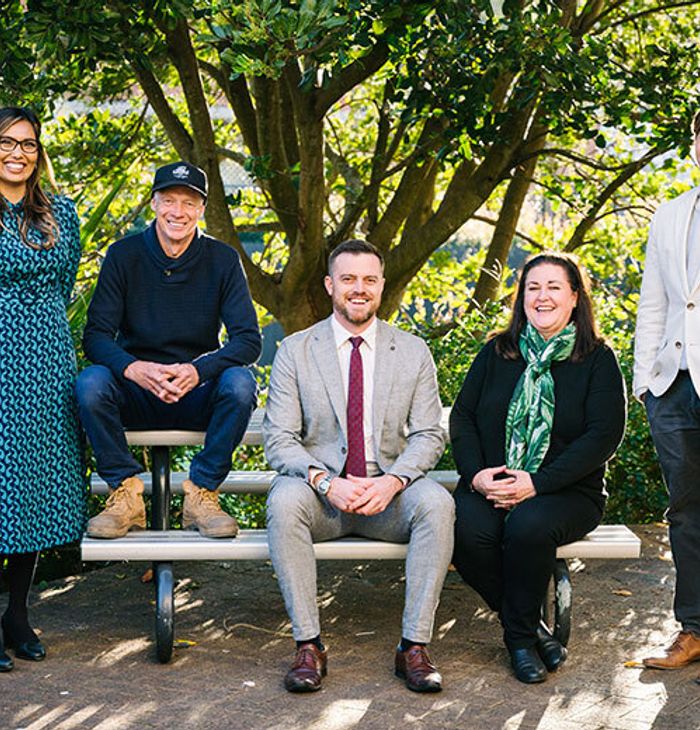 Our People
We employ staff who are committed to developing the academic, social and spiritual formation of our young men. Through our staff we foster an environment where students feel secure, supported and encouraged to believe in themselves and the power of learning.
The College attracts and develops high quality practitioners who nurture young men to have a strong sense of accountability, compassion and humility. Our expert teachers adopt evidence-based strategies and embrace continual professional learning. We are passionate about fostering a culture of continuous improvement and work collaboratively in the pursuit of excellence.
Staff Benefits
Our staff are at the heart of the College and have a vital impact on student performance in collaboration with parents and guardians. Wellbeing, job satisfaction, career opportunities and professional learning are just some of the reasons why our staff choose St Augustine's College.
Some of our staff benefits include:
Diverse internal and external Professional Learning opportunities.

We offer support for staff interested in undertaking action research in their chosen area of contemporary best practices in education.
Induction support. Staff new to teaching are paired with a mentor and staff new to the College are partnered with a professional buddy.
An active and engaged social committee that organises regular staff activities.
Fortnightly complimentary staff lunches to allow a shared meal with peers, in line with our value of community.
Fortnightly staff morning tea hosted by departments.
A thriving staff room with complimentary coffee and tea.
We host weekly Wednesday morning mass open to all members of our College community.
A highly accessible Leadership team.
Annual influenza vaccinations provided free on site.
Access to Employee Assistance Program (EAP).
"St Augustine's College has given me the opportunity to work with a dedicated team of teachers and pastoral care professionals. I have been able to attend Professional Development courses, and I'm really fortunate to work for a Principal who believes in upskilling all of his staff and giving sage advice on a day to day basis. I'm afforded the opportunity to be an agent of change and have a voice in the writing of policy."

Kate Earle, Deputy Principal - Students
Join our Team! Current Opportunities
Working with Children Check
Privacy Policy/Obligations
Ability to work in Australia
Additional Contact Information
Working with Children Check
A current Working with Children Check clearance is a prerequisite for all new employees and eligible volunteers prior to commencing child-related employment. Ongoing employment also requires that a WWCC is maintained.
Further information can be found at the Office of the Children's Guardian.

Privacy Policy/Obligations
Our privacy policy details how we comply with the requirements of the Privacy Act in the handling of personal information during the recruitment process.
By submitting an application to the College, you are consenting to the collection, use and disclosure of your information as set out in our Privacy Policy.
Ability to work in Australia
Applicants must be legally able to work in Australia.

Additional Contact Information